Sales
Weber Training Stables breeds and sells registered Morgan horses for show or pleasure, but we do have other breeds for sale on occasion. 
 
Colts
(3 months to 3 years )
WTS IMAGINE DRAGON(PENDING)
Regency Pendragon x MG Poetic Justice
Substance, Color And Attitude in this young colt. Not for sale. At this time we will be retaining him.
Mares
( 4 years on up)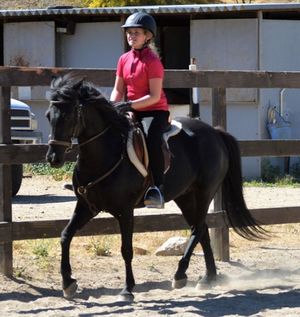 Sweet Pea
This pony is a Rockstar who can do it all.
Sweet Pea is a black,16 year old Welsh/Icelandic pony. She stands 13.3 hands and is cute as a button.
She goes English, western, has done Gymkhana, is great on trails and is in her element over jumps.
$ 6000.00 contact via message on this page for more information
priced at $ 6000.00